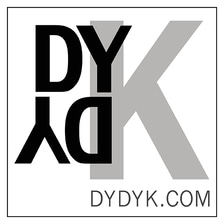 Harvard Law School
An installation of 4 panoramic photographs of the Boston area. Wasserstein Hall, Harvard Law School, Cambridge MA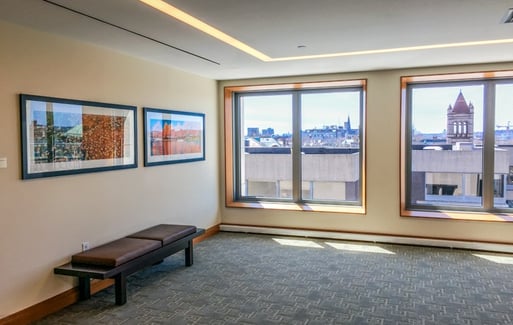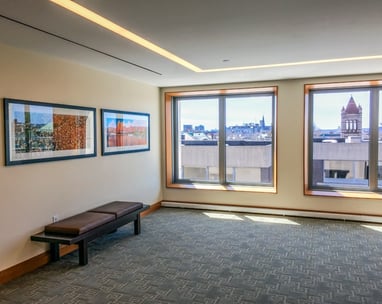 About the Installation
From 2009-2011 Christopher was living in Cambridge Massachusetts, and was often contracted by Harvard Law School to photograph events and speakers. Wasserstein Hall was being constructed at this time and HLS approached him about his panoramic photography of the greater Boston Area. The Law School ended up choosing 4 panoramic photographs to hang in the new building. They are located on the 4th and 5th floor elevator lobby's.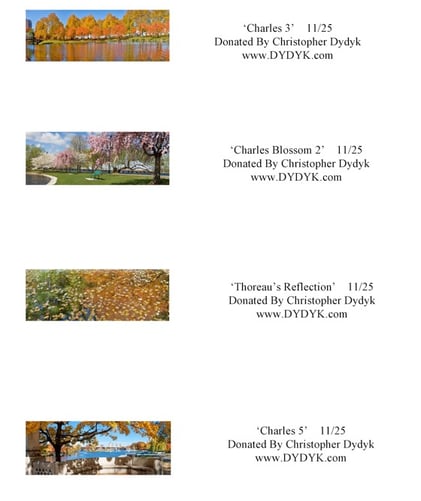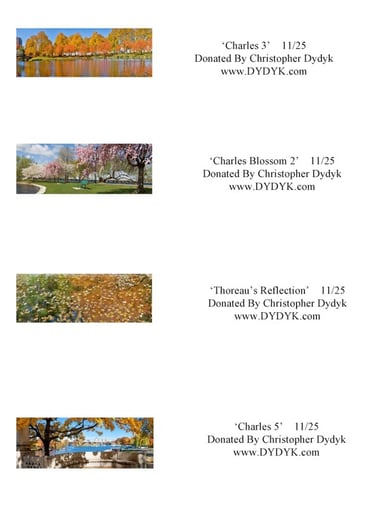 Of the 4 panoramics they choose, 3 are of the Charles River in spring and fall and the 4th is of fall reflections taken just North of the city at Walden Pond.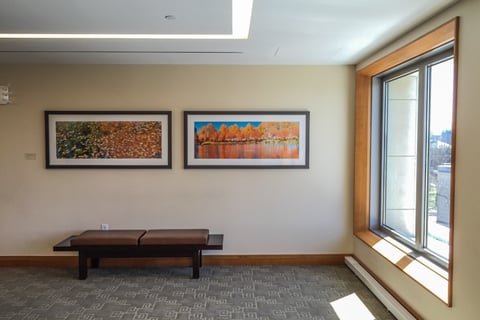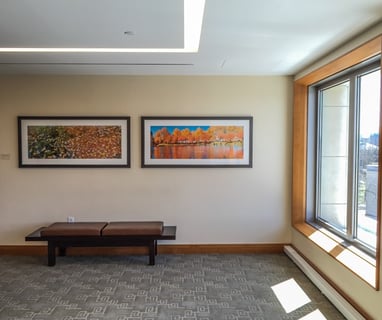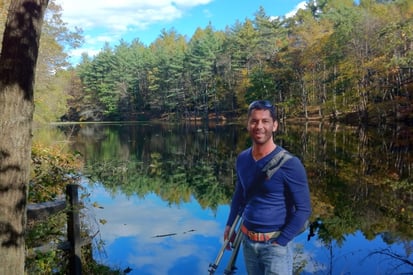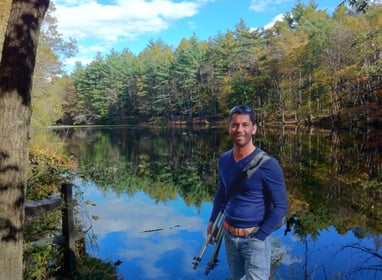 Christopher, with camera and tripod in hand, exploring the wilderness around Walden Pond, where Throreau's Reflection was captured. When living in Cambridge, Christopher first began experimenting and utilizing the new digital form of photography instead of the traditional film that he was used to and trained on.
On January 3rd, 2012 Martha Minow, the then Dean of Harvard Law School, wrote to Christopher regarding the installation of his works:
Dear Christopher,
I write with deep thanks for the generous donation of your beautiful photographs for our new law school building, which just opened today. Paula will send along a PowerPoint showing how we have displayed your photographs on the 4th and 5th floor lobbies in the new Wasserstein Hall but I can tell you they look even more gorgeous in powerful in person.

I do hope you will stop by soon to see them! We are so grateful for your donation of your work. I know that your work will lift the spirits and imaginations of students, staff, faculty, and visitors for years to come.

With deep thanks,
Martha
Martha Minow
Dean and Jeremiah Smith Jr., Professor
Harvard Law School