Mid-Market Street, San Francisco
Time and Space collide in these pieces from Christopher's San Francisco City Impressions series. In 2015, they were installed in the lobby of Uber and Square in San Francisco's Mid-Market neighborhood. These 3 pieces are frameless acrylic mounted originals and measure 60×40inches each.


About the Installation
At the time, Christopher was represented by SFMoma Artist Gallery. The curator approached him about an install project at a tech building in the then bustling Mid-Market neighborhood. He thought my City Impressions would be ideal, and we decided on the 3 large scale prints above. The headquarters have since moved and building ownership changed. The pieces hung for approximately 3 years.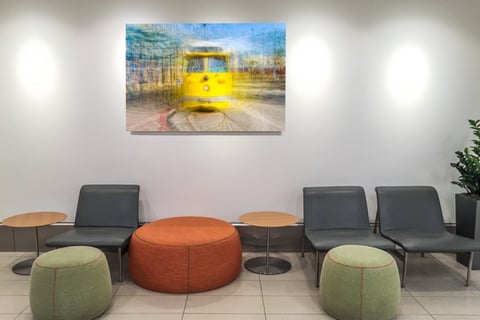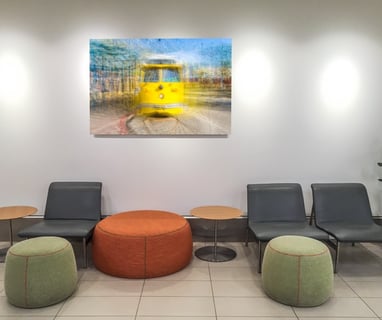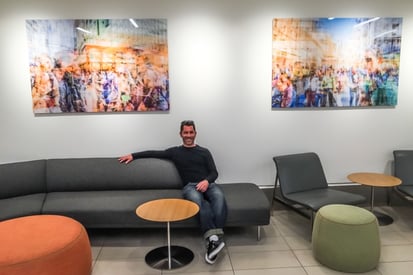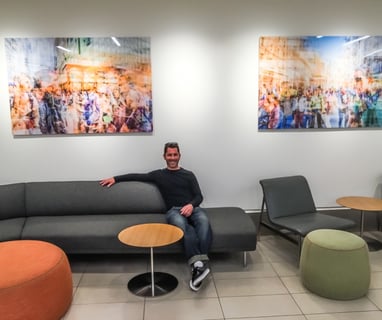 Christopher, in the Mid-Market lobby, 2016